Ages 5 years and up
The beauty and grace of ballet is brought to life in one of our most disciplined genres. Students work on correct posture and alignment, along with strength and flexibility. We teach the NZAMD Ballet syllabus and offer exams for those who wish to sit.
Meet the ballet team…
Ronja began dancing at the age of 3, and she now studies Jazz, Ballet and Contemporary. She is a Distinction exam student in both Jazz and Contemporary, and has achieved a NZAMD Scholarship Nomination for Jazz in 2014 and for Contemporary in 2017. In addition she has gained her Solo Diploma in Contemporary. Highlights for Ronja have been being selected for the elite group at both Phoenix and Kairos Dance Conventions for Jazz, Contemporary and Musical Theatre, and dancing at the New Zealand School of Dance's Winter School in Wellington, specialising in ballet, contemporary and performance art. She has also attended the Royal NZ Ballet Master Classes and auditioned for the NZSD Associate Programme.
Ronja represents the studio in the senior performance group at competitions and events around Auckland. She has been teaching dance for over 3 years her passion is to motivate every child to be the best dancer they can be.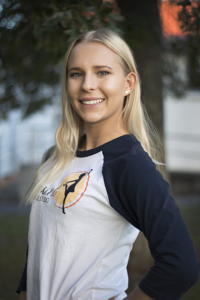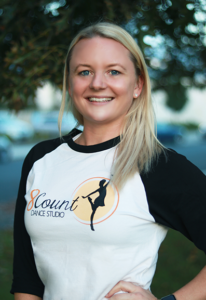 Sarah originally hails from Dunedin where she started tapping from the age of 4. After moving Auckland with her family she studied jazz and contemporary and started teaching exam and performance work for 8count as well as continuing to compete in Tap.
Throughout Sarah's career she competed successfully in both Tap and Jazz around New Zealand. Highlights have been attending PACANZ Tap Nationals twice and finishing in the top 6 and being selected to attend the NZAMD Scholarship where she won the Tap section.
Sarah has passed all her NZAMD Tap exams with distinction and was a demonstrator in the Level 9 Tap Exam DVD.
Sarah has been teaching for 8count for over 10 years and strives for the best out of every one she teaches.